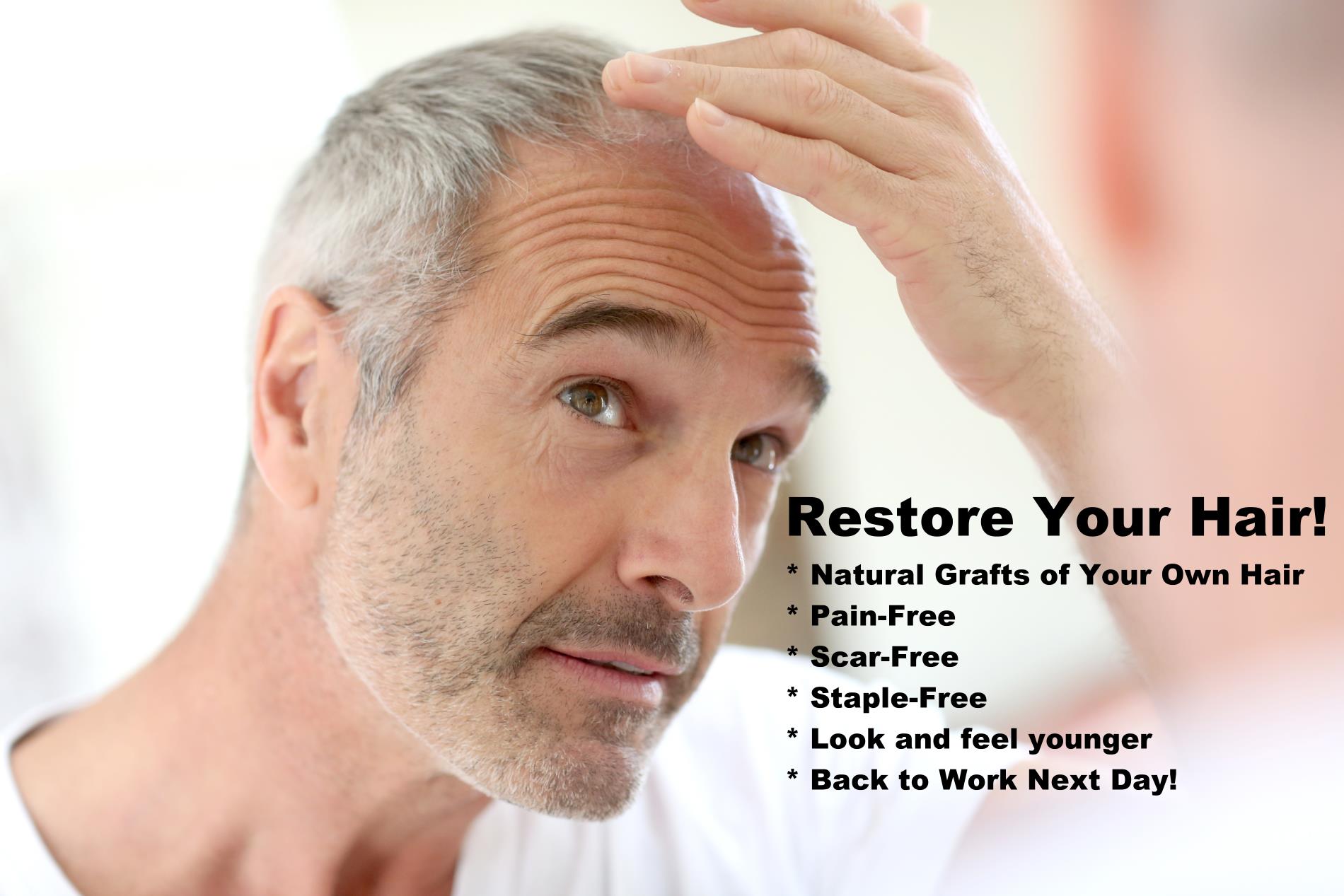 HAIR RESTORATION ORANGE COUNTY
BEFORE AND AFTER GALLERY
Hair Transplant in Newport Beach, California
The NeoGraft™ hair restoration / hair transplantation machine is an FDA approved automated hair transplant machine for hair loss in men and women that assists the NeoGraft Hair Restoration Orange County hair transplant doctor in performing hair restoration using the globally popular hair loss solution called the "Follicular Unit Extraction (FUE) technique". The FUE hair transplant technique as used by NeoGraft Hair Restoration Orange County is minimally invasive and dramatically more effective than the traditional strip method used by most hair transplantation doctors.
With the FUE hair transplant technique there is no cutting of the scalp and no scars as there is with the strip method. Since there is no cutting there is no suturing, no visible scarring, very little bleeding, no risk of nerve injury and almost immediate recovery time. We believe this is the best procedure for thinning hair on the market today.
NeoGraft is essentially an automated hair transplantation machine, where each hair graft is taken (@ 500 hairs) at a time – one follicular unit (@ 500 hairs) at a time – then moved to the area of hair loss requiring hair restoration. After the NeoGraft hair transplant procedure there is NEVER a linear scar. Also, depending on the size of the hair restoration procedure you have performed at NeoGraft Hair Restoration Orange County you do not have to shave the entire donor area. So a 'total shave' is NOT necessary.
Both men & women of all ethnicities are candidates for NeoGraft hair transplantation. The entire process is pain-free (local sedation is used) and you will experience no pain whatsoever after the procedure. NeoGraft Hair Restoration for Women has truly revolutionized hair transplants/hair restoration. The complete hair transplant procedure is performed in a 1 session at the beautiful Neograft Hair Restoration Orange County, California office.
NeoGraft Hair Transplant in Newport Beach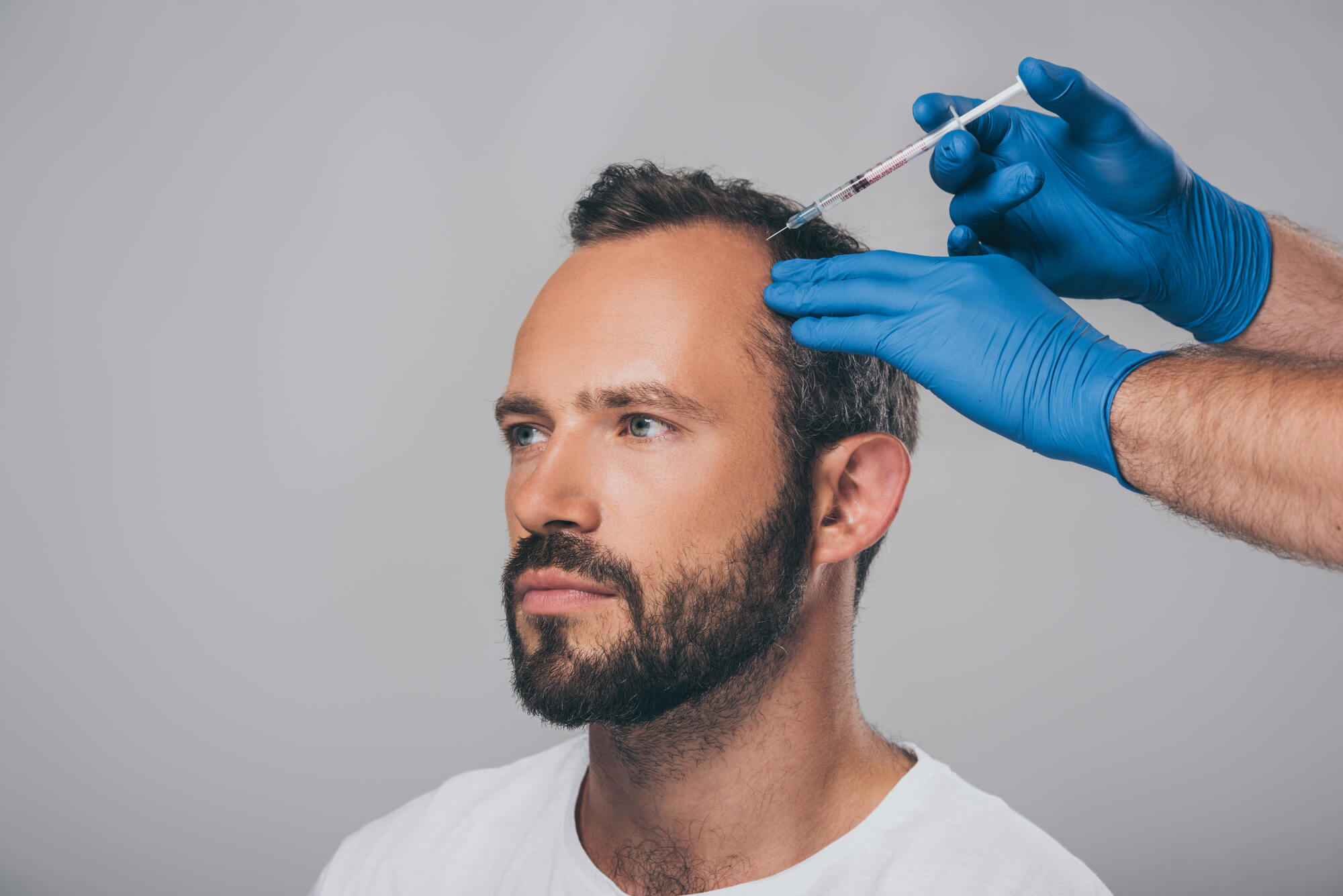 Say Goodbye to hair loss. 
Speak to our seasoned hair transplant technician now! 
Hair loss is a growing concern among men and women of all ages, and it can be temporary or permanent. Hair loss can occur due to a number of factors, such as heredity, hormonal changes, medical conditions or a normal part of aging. 
If you're struggling with hair loss, you're not alone. The number of patients seeking hair restoration solutions in the United States has significantly increased in the last decade. While there are many procedures that can lead to hair growth, NeoGraft hair transplant has proven to be safer, more natural and more effective. 
Whether you're looking for hair replacement or hair restoration service in Newport Beach, Neograft Hair Restoration Orange county has the best solution for your situation. Our hair restoration experts have years of experience in the field of Follicular Unit Extraction (FUE) and help you stimulate hair growth and restore your self-esteem. 
NeoGraft hair transplant is currently the best and the safest hair transparent procedure available across the country. When you choose our experienced hair transplantation doctors, you're guaranteed of dedicated, 5-star care and treatment. Our procedure is designed to give you permanent, natural-looking results without any serious side effects. 
Call us today for your hair transplant at Newport Beach. We will look forward to show you our past results and provide clarity about your expectations. 
Why Neograft Hair Transplant?
Your hair is an important part of the body, and any procedure to be carried out on it must be done with 100 percent precision and safety. By using the latest technology in the industry, you can easily diagnose the cause(s) of your hair loss and what treatment is most efficient to reverse the condition.
Hair transplant Orange County uses the industry's most innovative approach and devices available today to stimulate hair regrowth in a minimally invasive way. Our advanced approach helps you avoid common flaws associated with outdated hair transplant procedures.
We use grafts that are aesthetically placed in a way that's natural, safe and convenient. We carefully review your condition and recommend the best solution with your goal in mind.
How Does FUE Hair Transplant Work?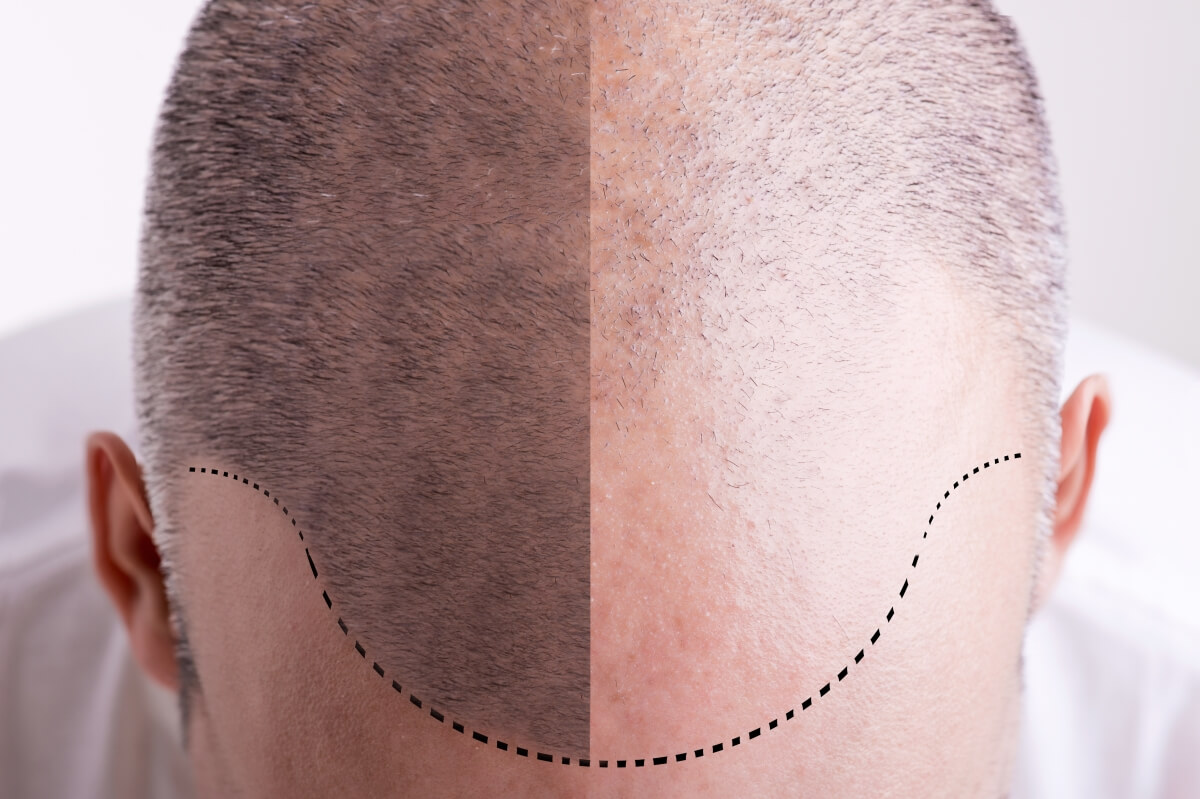 FUE hair transplant at our Newport Beach, CA office, is a fast and highly effective hair transplant procedure that produces natural-looking results. No matter your age or gender, this procedure can help you regain hair in the most rapid and sustainable manner without any serious side effects. 
Patients that have undergone FUE hair transplant in Newport Beach at Neograft Hair Restoration Orange county feel 100% satisfied and confident with the results they get. 
The FUE hair transplant typically involves a series of steps, which include:
Extraction 
Hair follicles are carefully extracted or removed from the donor area. The donor area is usually on the back of the head. This part is the perfect spot since it's rarely affected by hair loss. The Extraction process is generally safe and you should have full hair return to the area within a few days.
Sorting
Sorting is done once the hair follicles have been collected so arrange them according to the number of hairs per follicle. The extracted hair follicles are transplanted in a natural looking pattern similar to the cosmetic transplant plan designed by the doctor and technician. 
FUE Transplant
The actual transplant is done by inserting collected follicles into the target area. Once the procedure is completed, your surgeon cleans and bandages the area for recovery. 
Recovery process
Recovery after the procedure is generally fast, but the exact time varies from person to person. Patients can return to work a day or two after their transplant. You will be given specific instructions to resume normal hygiene, activity, diet and sleep. The most you will need for discomfort is Extra Strength Tylenol.
How Many FUE Grafts Do You Need For Your Hair Transplant?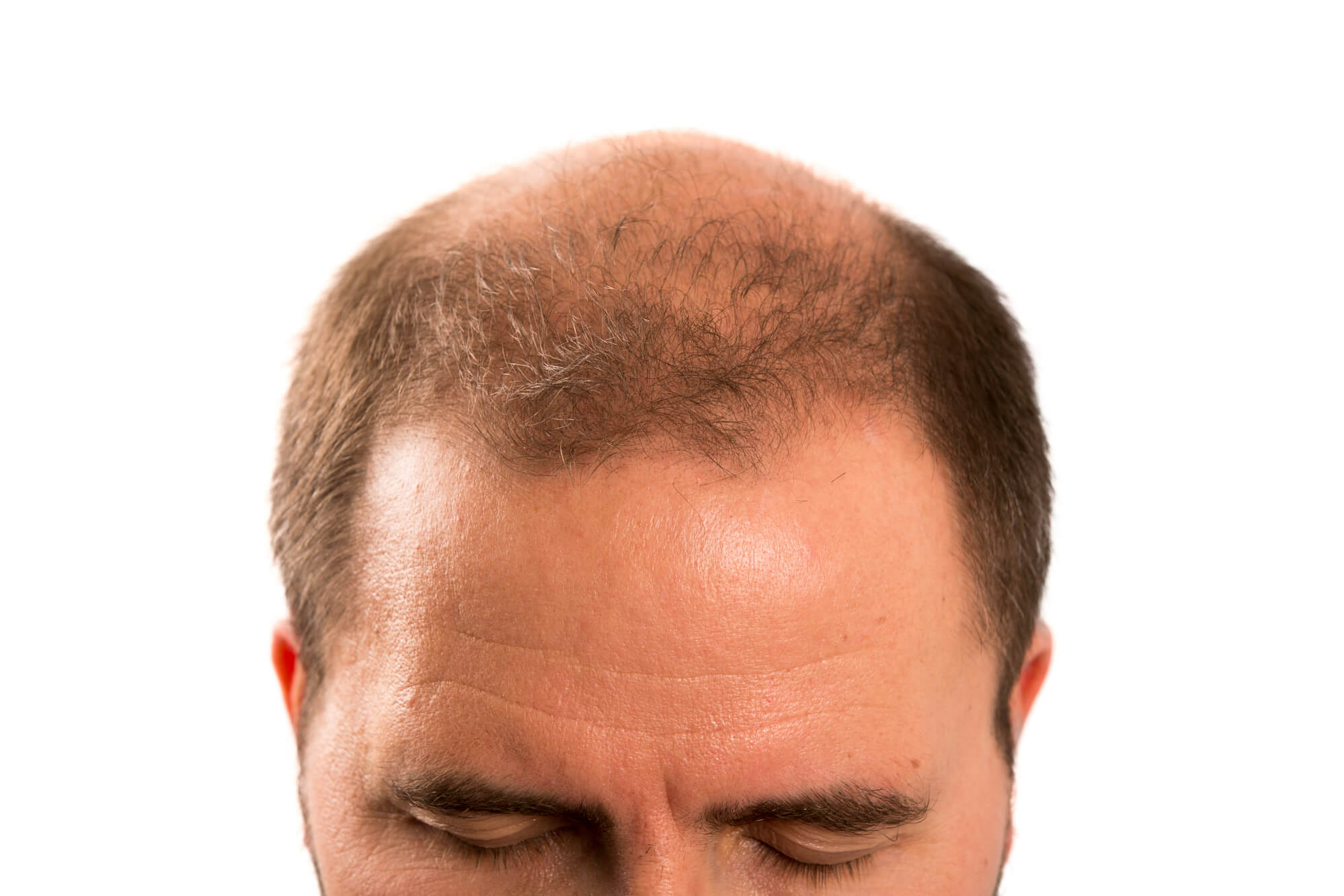 Your hair transplant surgeon will recommend the number of hair grafts you need to achieve the best results during your initial consultation and evaluation at Orange County hair transplant. 
At Neograft Hair Restoration Orange county, we take the time to evaluate the donor and recipient area so that we can determine the number of grafts you need as well as the best approach suited for your particular situation and goal. 
The number of grafts required normally varies from person to person. We consider factors such as the extent of baldness, head size and individual hair characteristics. The advanced FUE hair transplant in Newport Beach requires roughly 1000 to 4000 grafts. Each graft has up to 4 follicles with an average of 2 follicles per graft. 
FUE is safe and effective, some patients obtain better results than others. What makes the difference is the healthiness and sufficiency of the donor area. 
It's advisable to consult your hair replacement doctor in Newport Beach first. Speaking to an expert helps you to know your options and whether the procedure is right for you. 
Our skilled hair restoration doctor offers free consultation to patients in Newport Beach, California. For more information, call (949) 644-3592 or send an email to info@drgeorgebrennan.com. 
The day of your Hair Transplant Newport Beach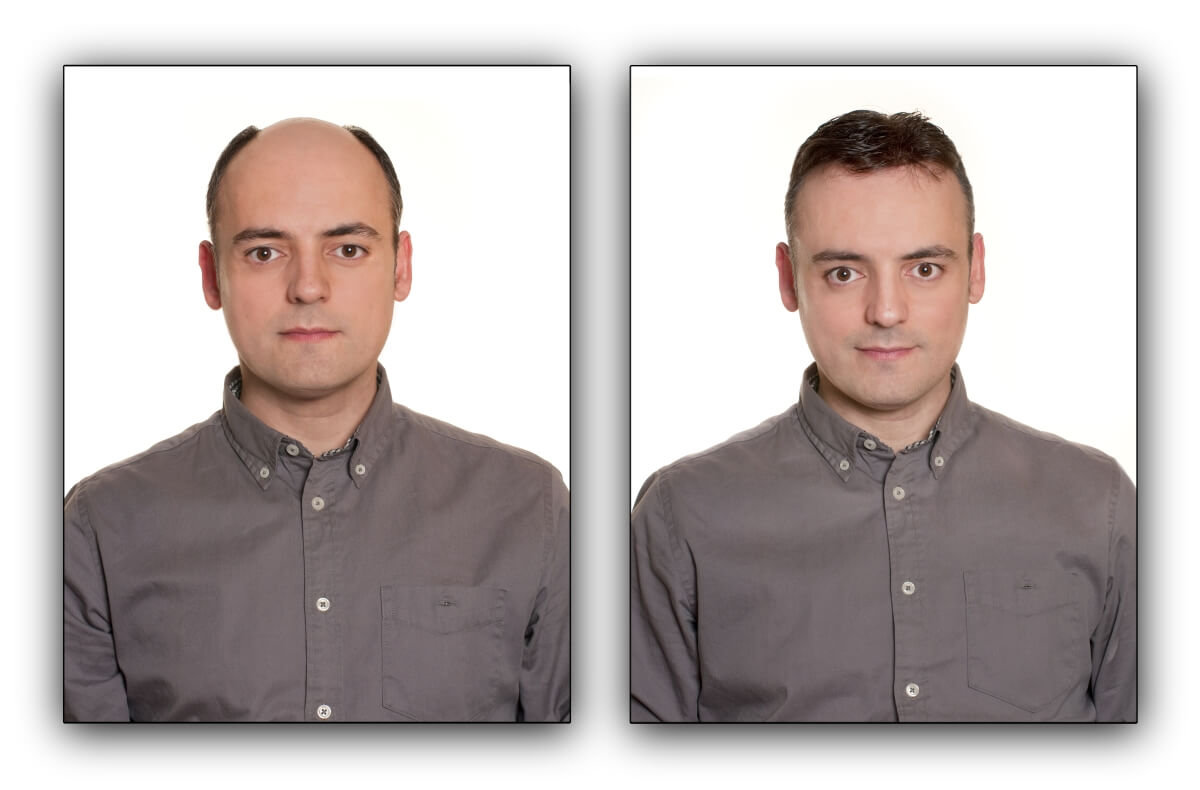 For some people, the day of their NeoGraft hair transplant can be a mixed feeling of enthusiasm and uneasiness. 
At Neograft Hair Restoration Orange County, we do our best to make you feel comfortable on the day of your hair transplant. We make sure that every requirement is reviewed again to confirm your readiness for the procedure. 
One of the areas we pay attention to is your safety. Prior to the commencement of the procedure, our specialists will thoroughly disinfect the site of the surgery. We adhere to the highest safety standards that apply to this type of procedure to ensure that you're protected from infection, germs or disease. 
Once the scalp is prepared, our hair replacement team of Orange County technicians will extract the healthiest hair follicles from the donor area and arrange them in groups of one to four.
The NeoGraft staff extracts the hair carefully, removing about 600 units per hour. You will be awake during this period and will be given a break after extraction to relax, stretch your legs or use the restroom. 
Once the surgeon is done collecting a needed amount of follicles units, the target area for the transplant is prepared where the extracted follicles are inserted using a safe procedure.To help you achieve a more natural result, we ensure that hair follicles are placed in the exact area where they are needed. All the extracted follicles are safely transplanted. 
Want to learn more about how we can make NeoGraft procedure day a great one? Book a consultation session with our Newport Beach hair transplant doctor today. Start now 
What To Expect After Your NeoGraft Procedure 
After the Follicular Unit Extraction (FUE) has been performed, you may return home, have a light dinner and a good night's sleep. You may resume your normal hygiene, activity, diet and sleep the day after your procedure. 
The donor area returns back to its normal state within a few days, while the transplanted hair follicles blend perfectly to the scalp during this period. Since the procedure is generally safe with no serious side effects, most people return to their normal daily activities the day after their procedure. 
Benefits of FUE Hair Transplant 
The NeoGraft hair transplant approach can effectively solve the problem of hair loss by harvesting to stimulate a regrowth in a natural looking way. Currently, NeoGraft is rated as the safest and the best approach in the hair replacement industry. Some of the reasons that patients choose this option includes, but not limited to the following: 
Safety 

No Scarring or injury after the process 

Exceptional natural results 
Why Choose Neograft Hair Restoration Orange county?
So, why should you choose us instead of our competitors?
Neograft Hair Restoration Orange County boasts of some of the well-equipped facilities that offer the best experience during your procedure. Our surgeons constantly adapt to changes in technology, while complying with the industry's best practices to give our patients exceptional results. With Neograft Hair Restoration Orange County handling your hair transplant in Newport Beach, you can rest assured that you will have a pleasant experience and be treated with the utmost of care. 
Experienced Experts 
Our hair transplant surgeons have been exposed to extensive training in the FUE hair replacement method and stand out among their peers in the industry. We combine the knowledge of 'classic' hair implantation with the modern, cutting-edge technology to deliver the result that is safe, painless, and effective.
Highest Satisfaction 
At Neograft Hair Restoration Orange county, we pride ourselves on our dedication to optimal patient satisfaction. Whether you're looking to address balding or correct hair thinning, we have the required experience and knowledge to deliver the best possible hair thickness and mass. This way, you will feel free to keep and style your hair as you like. 
Simple One-Day Procedure 
Our Newport Beach hair transplant specialists understand that your time is important. Thus, we offer expedited procedures which means you can complete your hair transplant within a few hours. With our simple, same-day procedure, you can return to your home on time and many patients return to their normal daily activities the next day.
Save Money
At Neograft Hair Restoration Orange county, we understand how uncomfortable hair loss can be. But we also believe that your procedure doesn't have to cost a fortune. This will be the best investment you will ever make. Our company has never had a patient be unhappy with the results they have received from our Neograft procedure.  We have had many patients indicate that this was the best investment that they have ever made!
This is why we help you explore every avenue to save cost on your procedure and still receive the best result. During your consultation with one of our technicians, we will carefully evaluate your unique situation and recommend a solution that's tailored to your needs and budget. 
You don't have to endure hair loss anymore. We are here to help you achieve your hair growth dream. 
Call now to speak to an expert.
---
MEN WHO HAVE NOTICEABLE HAIR LOSS BY AGE 35
---
WOMEN WHO ARE AFFECTED BY HAIR LOSS
---
OF HAIR LOSS SUFFERERS WOULD RATHER HAVE MORE HAIR THAN MONEY OR FRIENDS
FAQS
NeoGraft Questions & Answers
What is the cost to get Neograft done?
The range would be from $7000 to $15000. It depends on the number of grafts.
How much is the cost per graft?
$4 to $7 per graft. The more grafts you get the cheaper it is.
Does it hurt to get Neograft done?
The procedure is done under local anesthesia and there is no pain.
Does it look natural?
Yes it looks very natural.
What is the down time for me if I get Hair Restoration?
It's a 1 day outpatient procedure
How long does the Neograft Hair Restoration procedure take?
It's an all day full day procedure. It can last anywhere from 4 to 8 hours total.
Do you do beard hair restoration?
Does Hair Restoration leave scars?
No, not the Neograft technique.
Can I drive myself to and from the hair restoration procedure?
Yes you can drive both to and from the procedure.
How fast does the hair start to grow after my hair transplant procedure?
It varies but generally will be several months before you have a full head of hair.
Will the hair from the hair restoration procedure fall out?
Is the hair from the hair transplant permanent?