Beard Transplant In Orange County
Want a fuller, thicker beard, but your genetics aren't letting you grow one? Dr. Brennan Beard Transplants in Orange County, CA, offers the most comprehensive solution. Transform scant growth into a thick beard to get the desired appearance and boost confidence.
Facial Hair Transplantation
The procedures for performing beard transplants are the same as those for scalp hair transplants, and the donor locations are the same. Dr. George Brennan, MD, FACS, an Orange County plastic surgeon, provides California men who wish to grow a beard but cannot do it naturally with natural-looking beard transplants. Dr. Brennan is an expert in hair restoration methods, including transplanting hair from the beard.
A few plastic surgeons specialize in hair transplantation, and facial hair restoration is one of them. As a pioneer within the field, Dr. Brennan has assisted patients from many backgrounds in realizing their goals regarding facial hair.
That is why so many people come to Orange County and the rest of the country to see Dr. Brennan, a beard transplant specialist, to regain their facial hair. The surgeon's training as a facial plastic surgeon endows him with the creative ability to restore facial hair in a way that looks remarkably natural.
What is Beard Transplant?
In a beard transplant, follicular units—the roots of each strand—are taken from one area of the patient's body and transplanted to the target site for elective cosmetic surgery. It's done for aesthetic purposes, mainly by men who wish to have a full beard but can't grow one naturally.
A beard hair transplant involves numerous steps, just like other hair transplant procedures. The surgeon will take hair from the donor area in the body as the first step. Typically, harvesting occurs on the sides and back of the scalp.
Facial hair implants from your body must be used during a beard transplant to avoid the significant risk of the immune system rejecting hair from someone else. Furthermore, your hair will match the best and look the most natural. Your surgeon may suggest removing hair follicles on another part of your body if you don't have sufficient hair on the back or sides of your head.
The surgeon implants the donor hair into the patient's face in the second phase of a facial hair transplant. The precise site of the transplant will depend on your objectives. You may only need to fill in any spots if you already have facial hair. Individuals with little to no facial hair now might like to grow hair on their chin, upper lip, and cheeks.
The hair doctor usually does one of two operations during beard implants: follicular unit transplantation (FUT) or follicular unit extraction (FUE). Every surgical method has pros and cons. Your surgeon will review each technique with you and advise which is best for you based on what you want and your hair type.
A facial hair transplant leaves lifelong aftereffects. You can style your freshly grown beard after the hair grows in. That also implies that you can completely shave it off if you ever decide that you'd like to have a smooth, clean face once in a while.
A Closer Look At Facial Hair and Beard Transplants
One of the most popular surgical procedures to move hair from the scalp to parts of the face is called facial hair transplantation. This is done to help areas of the face where there isn't enough hair that is as full and dense as it should be. In the new hair restoration procedure, basically, hair follicles are harvested in order to be transplanted onto the face and this is called the FUE technique. In this procedure, the follicles are taken from the back area of the patient's scalp in the same manner that it would be done for other typical hair transplants. It is also possible for hair follicles from the neck to be utilized. The grafts will then need to be surgically placed into the particular areas where more facial hair is desired. 
The Procedure & Results
The entire procedure is done using local anesthesia and this can be done with an oral sedative or without one. It will take between 2 to 5 hours to complete, depending on how many grafts have been harvested. After the procedure is done, once a couple of days have passed, small crusts will develop around the hair that has been transplanted. On the second day after the procedure, the patient will be able to do activities that aren't strenuous as well as travel. After 4 weeks have elapsed, the hairs that have been transplanted will fall out and then by 3 to 4 months, the hair follicles will start growing on their own. 
Facial Hair Growth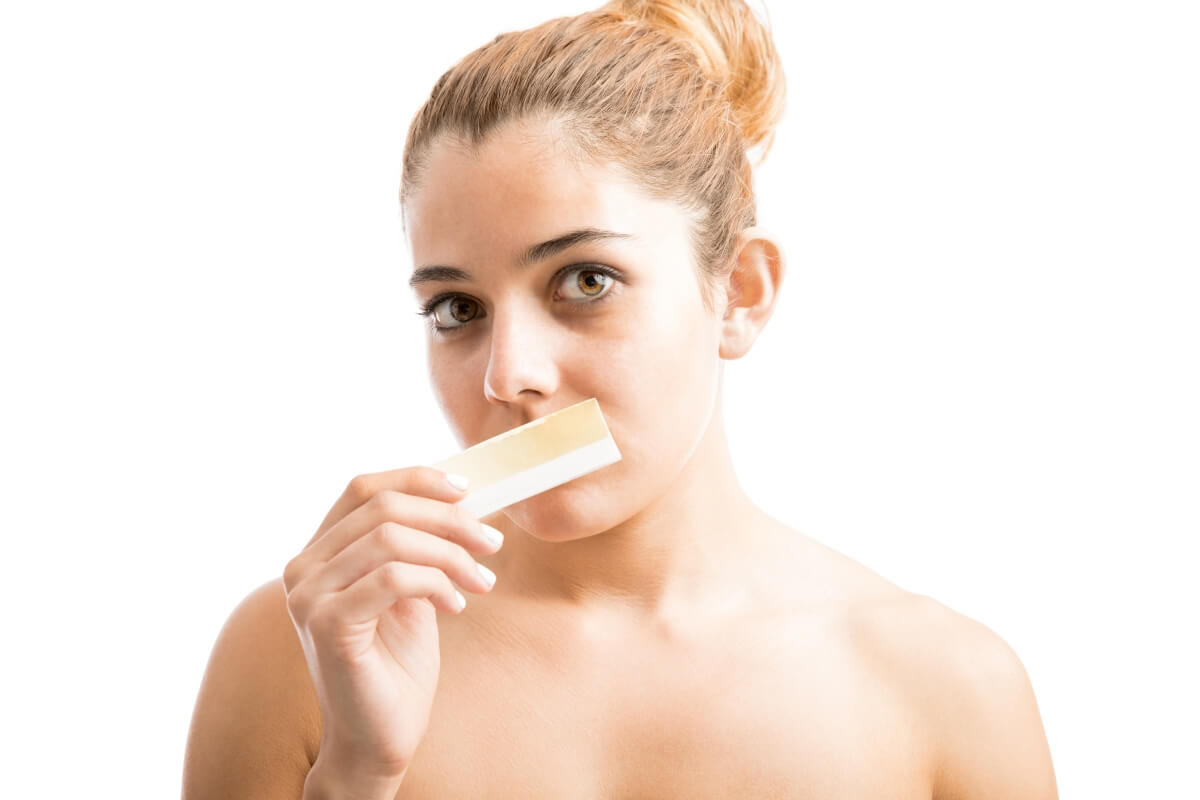 New face hair will grow in the same way as typical facial hair. The features and texture of the hair follicles that were taken from the scalp will re-grow and they can then be groomed in whatever way is desired. They can be grown to the same length as the original facial hair. These transplanted facial hair blend in with the original facial hair and they are permanent.  In order to ensure that the facial fair is natural, the grafts need to be placed naturally at the right angle and direction. Once the grafts have been harvested, they have to be carefully handled to ensure that they survive. We at Neograft Orange County use state of the art techniques including Platelet Rich Plasma which helps to improve the chances of the hair grafts surviving once the procedure is complete. 
Risks
This procedure has very few risks and these risks are typical of most other hair transplant procedures. If the donor area is shaved, there might be 1mm hypo-pigmented area which can easily be corrected with permanent pigmentation.
Why Choose Beard Transplant
An individual can fill in bald spots, thicken their current beard, or improve their facial hair through a beard transplant. Patients will have a long-lasting, natural-looking appearance that blends nicely with the pattern and texture of their natural hair in other facial areas. Even FTM transgender patients with no facial hair can grow a beard that matches their style.
Men frequently experience an increase in confidence and masculinity following a beard transplant. Since every individual has distinct cosmetic goals, Dr. Brennan designs unique procedures for every patient. Using a patient's donor hair, he can fill up sparse sections of the beard or build a full beard, goatee, mustache, or sideburns.
Facial Hair Restoration Techniques
Hair restoration doctors use any of the two beard transplant procedures during beard implants. The method by which the surgeon removes the donor's hair is the primary distinction between the two types of hair transplant surgery. Another important distinction between the two techniques is the types of scars that persist following surgery.
A long, narrow strip of skin and hair is removed from the donor site during follicular unit transplantation or FUT. The location may be another part of the body wherein hair develops, such as the back or sides of the scalp.
To extract follicular units (FUE), donor hair groups must be collected individually. After the surgeon harvests the follicles with a tiny punch tool, the patient will have a series of tiny spots in the donor area.
So, facial hair restoration treatments might be a good fit for you if you're sick of shaving and waxing or if you'd instead not take the chance of surgery.
Medications for Facial Hair Restoration
Some non-surgical procedures and beard growth medications are available to help regrow scalp hair. Minoxidil, commonly marketed as Rogaine, is one well-known example.
Although minoxidil was initially used for treating high blood pressure, one of the drug's odd side effects was that it encouraged hair growth. In various concentrations, it is currently accessible over-the-counter for individuals with a prolonged history of hair loss.
One topical medication for beard growth is minoxidil, which you apply directly to regions of your hair that may be thinning. If you keep using it, it may encourage the growth of thicker, fuller hair.
Since minoxidil has yet to receive FDA approval for use on the face, it's unclear how effective it is for facial hair. If you'd like to add a mustache or beard to your face to accentuate certain features, you should consider getting a hair transplant.
But in the end, it's up to you to decide. Therefore, consult your doctor and ask them to suggest the best course of action for your particular circumstances if you want to know which medication will help your beard grow.
Beard Transplant Surgery Candidates
You are a good candidate for a beard transplant if you have enough donor hair and want a bigger or fuller beard. The hair used in the procedure must originate from your body.
Candidates for beard transplantation must also be in generally good health. Your surgeon will advise you to manage any ongoing medical conditions before performing the facial hair transplant. Your risk of problems before and after surgery may be increased by uncontrolled diabetes or high blood pressure.
Evaluating the factors behind your desire for a beard transplant is crucial. Are you doing this because you've always wanted a full beard? Or do you feel compelled to grow a beard by someone else, like a romantic partner?
It is also advisable to have reasonable expectations regarding the procedure. That includes realizing you won't leave the medical facility with a full beard. The hair typically falls out after a week or two, and new growth doesn't start for several months.
Consider your options carefully if you're thinking about having this treatment done and want to be sure you're a candidate to have a beard transplant.
Ethnic Patients
The amount of facial hair a person grows depends on several factors. An individual's ethnicity is one of those variables. Some ethnic groups, such as men from the Mediterranean region, tend to have facial hair that grows thicker than that of other ethnic groups.
Different ethnic groups typically have lower facial hair growth rates than others. For instance, men of different nationalities tend to have more facial hair than Chinese men.
A person's ethnicity might also impact their hair growth pattern. European men tend to have more concentrated facial hair on the cheeks and chin, while Chinese men have more facial hair surrounding their mouths.
Your ethnicity may impact beard transplant results for patients of color and the thickness and texture of your hair. Because African-American hair, for instance, is often thick and curly, a person may require fewer transplanted follicles to achieve a full, thick beard. However, because African-American hair grows slower than other hair types, patients might have to wait longer to see complete benefits.
Therefore, contact us now for a beard transplant consultation for ethnic patients. Let our doctors explain precisely how we can help, whether your goal is to appear better or advance your career possibilities.
FTM Patients
For FTM transgender patients, a beard transplant may be a component of their gender affirmation surgery. A few things determine if you're a good candidate for the operation to grow your facial hair.
One aspect is how your body reacts to whatever hormones you take. Some people don't need to think about surgery because their hormones cause their beards to grow thick and full. Based on your family history, you can tell if you will see significant natural beard development after starting hormone therapy.
The stage of your transition that you're at will also determine if you qualify for beard transplant surgery. It may be best to wait and observe how the facial hair grows if you've only recently begun transitioning. Hair restoration surgery may be a viable alternative if you have been using hormones for some time but aren't getting the desired growth.